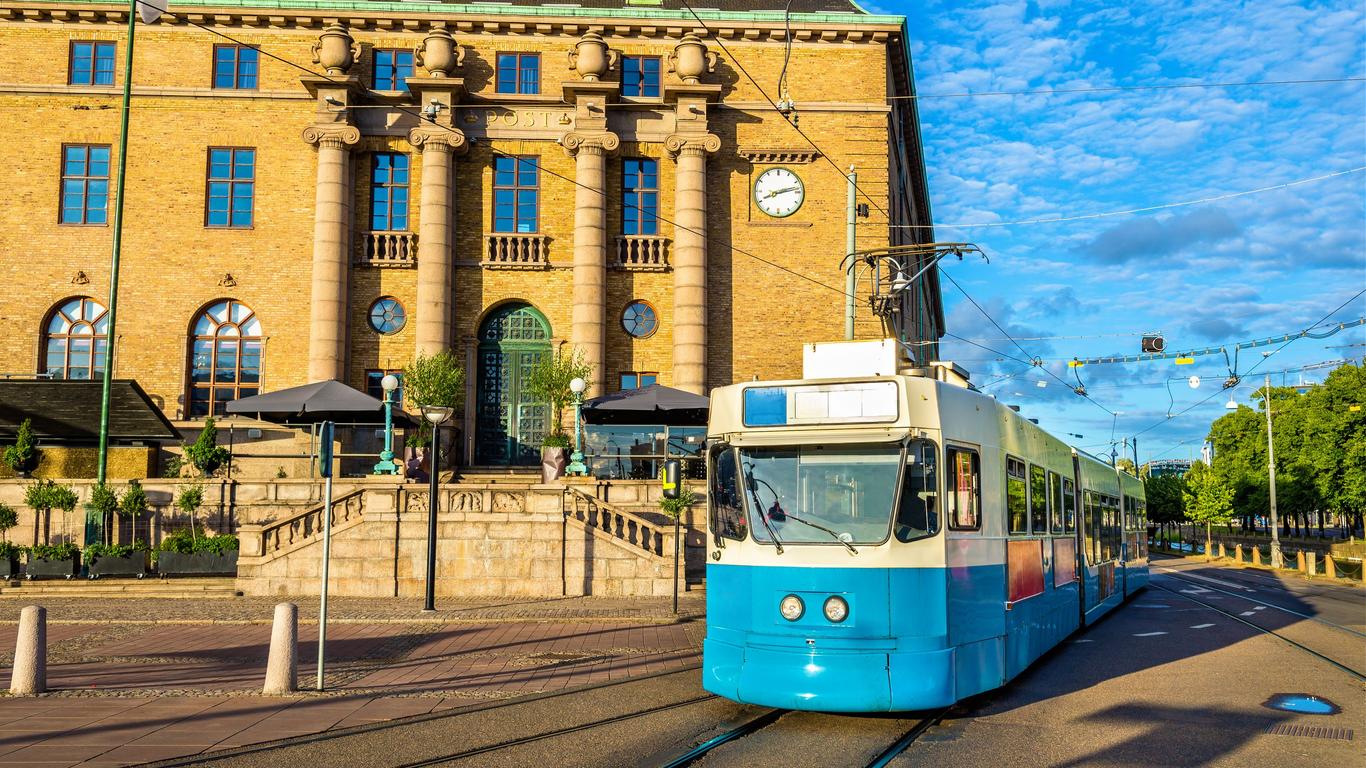 Find info about flight duration, direct flights, and airports for your flight from Reykjavik to Gothenburg
| | | |
| --- | --- | --- |
| Direct flights | None | There are no direct flights from Reykjavik to Gothenburg. There are no popular flight routes from Reykjavik to Gothenburg. |
| Airports in Gothenburg | 1 airport | There is 1 airport near Gothenburg: Gothenburg Landvetter (GOT) |
---
How do I get Price Alerts for flights from Reykjavik to Gothenburg?

Confirm your travel details to search for the latest offers for flights from Reykjavik to Gothenburg. While browsing offers there will be the option to toggle "Price Alerts". You'll then receive updates when prices for the flight route increase or decrease.

How can I save money on flights from Reykjavik to Gothenburg with momondo?

By using tools like our "Price Calendar", you can see the best days for return flights on your travels. Our "Price Forecast" tool uses AI to predict whether you should purchase or hold off on booking for potentially cheaper prices. Explore shows you all flight options from a city or airport to build your own unique adventure. The Discover blog also provides valuable insights for saving money while booking your experience. After searching you can toggle on "Price Alerts" to track prices for your desired flight and book at the ideal moment.

How does momondo find its flight prices?

We aggregate our prices from over 700+ competitors from airlines to OTAs. We operate in over 30 markets worldwide to show you a wide range of travel options.
---
Lost the lust for Gothenburg? Check out some flights to other cities in Sweden