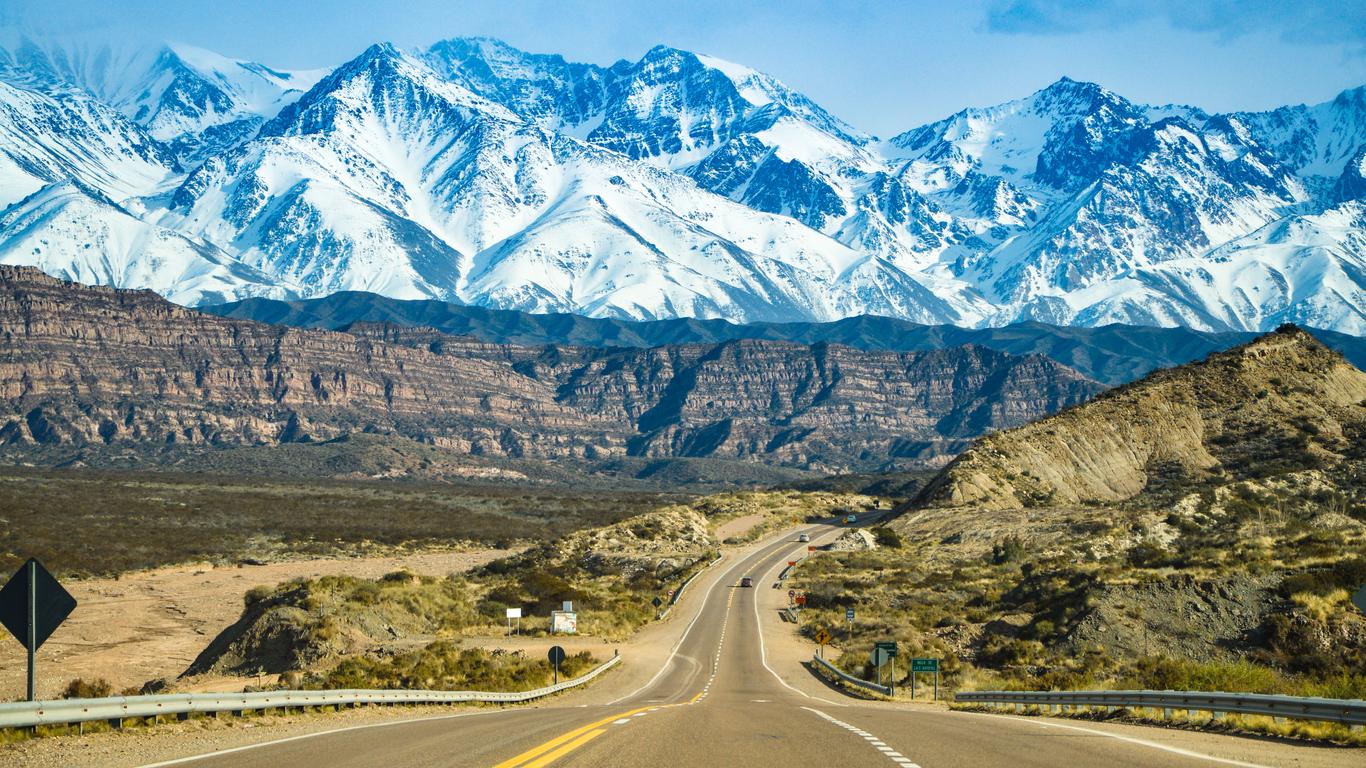 Click on the cities below to find out when it's cheapest to fly to Argentina from South Africa
---
Get up-to-date answers for some of the most frequently asked questions regarding flying to Argentina
What are the most popular cities to visit in Argentina?

For momondo users, the most popular city in Argentina is Buenos Aires, which is visited about 609% more often than any other city in Argentina. Other very common cities that our users travel to are Puerto Iguazú and El Calafate.

What is the cheapest flight to Argentina?

If you are looking to fly to Argentina for less, look to airlines like JetSMART, Andes Lineas Aereas, and Flybondi, with prices starting at R915, R1 033, and R1 052 respectively.

Which airlines fly to Argentina?

LATAM Airlines is the most popular airline offering flights to Argentina, with 88% of our users opting to fly with them when travelling to Argentina. Other popular options include Turkish Airlines and Ethiopian Air. There are a total of 7 different airlines flying to Argentina.

How long is the flight from South Africa to Argentina?

Flight times from South Africa to Argentina vary, but if you're flying out of Johannesburg OR Tambo and flying into Buenos Aires Ministro Pistarini (one of the most popular routes), then the duration is 32h 10m on average. Another popular route from South Africa to Argentina is flying from Cape Town Intl to Buenos Aires Ministro Pistarini, which will take roughly 32h 30m. Keep in mind that layovers or delays could extend your travel time.

What is the most popular airport in Argentina to fly to?

If you're unsure where to fly to in Argentina, we recommend booking a flight that arrives at the popular Buenos Aires Ministro Pistarini airport, which services Buenos Aires and its surrounding areas. In the last 12 months, 50% of momondo travellers booking flights to Argentina chose to fly into Buenos Aires Ministro Pistarini.

How much are flights to Argentina?

Flights to Argentina have been found on momondo for as low as R12 530 per ticket recently. However, the average price tends to be R13 525 and anything for R13 525 or less is a good deal. R15 802 is the most expensive flight we've seen in the past week, though you may be able to avoid this price depending on what airport you fly from, what airline you choose, and how far in advance you book your flights.

What is the best day of the week to fly to Argentina?

Consider booking a flight to Argentina on a Wednesday, which is the cheapest day of the week. You will also find that flying out on a Monday is another low-cost option. Try to avoid booking your flight to Argentina on Thursday, which tends to be the most expensive day of the week.
---
Find flights to these popular cities in Argentina from your nearest airport.
---
Compare flights to and from the nearest airports to discover the best prices and most convenient flight times
---
Pick a destination for your flight below
---
If you're not interested in flights to Argentina, consider these other popular destinations in South America