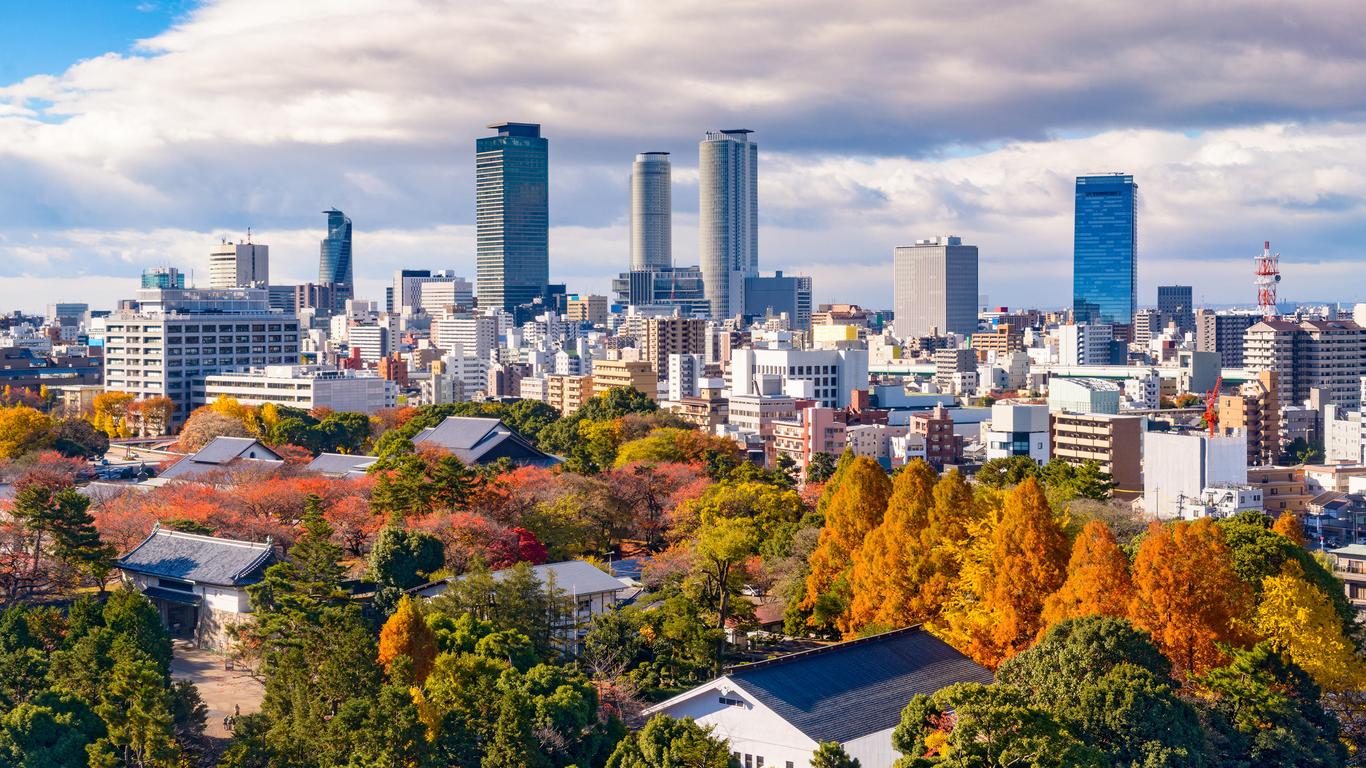 Click on the cities below to find out when it's cheapest to fly to Aichi Prefecture from South Africa
---
Get up-to-date answers for some of the most frequently asked questions regarding flying to Aichi Prefecture
What is the best airport to fly into to visit Nagoya?

Nagoya is about 100% more popular to visit than any other city in Aichi Prefecture, according to momondo users. When visiting Nagoya, it is recommended to fly into Osaka Kansai Intl Airport, where you can typically get the cheapest prices and the most convenient travel options into the city.

What is the weather like in Aichi Prefecture?

The temperatures in Aichi Prefecture range from 41 °F to 82,4 °F depending on the time of year. The warmest month in Aichi Prefecture is August, and the coldest month in Aichi Prefecture is January. Those looking for a drier month during their visit should travel during the months of December, January, or February, when rain is least likely compared to the rest of the year.
---
Looking to visit Aichi Prefecture? Check out these cities and spend time seeing some of the most popular sights in Aichi Prefecture.
---
Find flights to these popular cities in Aichi Prefecture from your nearest airport.
---
Lost the lust for Aichi Prefecture? Check out some flights to other regions